… I'm not obsessed with the loss of countryside in my home area. My past four posts illustrate the knowledge added since since version 1. Here's the first image of August 2015:-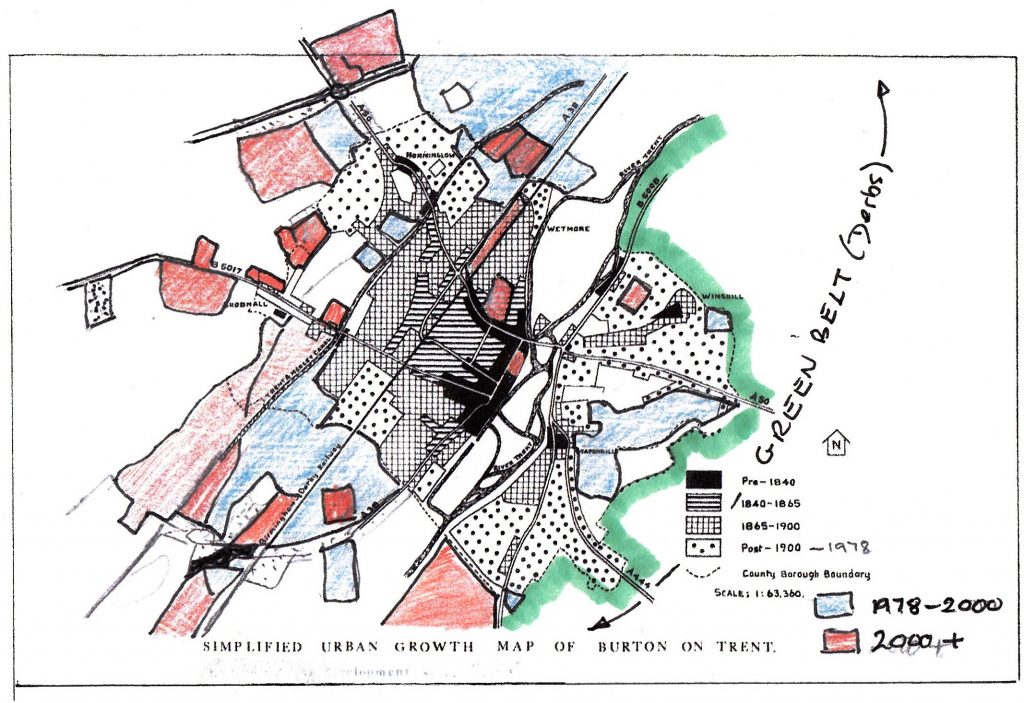 The base map is from The Development of Industry in Burton upon Trent by CC Owen (1978). It remains unsurpassed, available in a charity bookshop near you.
The map shows the overall development in Burton up to the date of the book's publication during the housing boom of the mid 70s. Comparison with the current Ordnance Survey Explorer Map sheet 245 also allows an appreciation of growth from then to now.